The right door and lock can keep what matters to you safe
As the evenings get darker earlier, it's only natural that securing your property and protecting it from break ins is more front of mind. How can you make your doors more secure and what lock should you look for when buying a new door?
Should you lock your doors?
It might sound like a silly question, but when you step inside and close your front door, do you lock it? Many front doors have a multi-point locking system, which means that when you lift the handle, hooks link the door to the frame. If you don't turn the key though, the handle can just be opened from the outside. You still need to use your key and lock the door from the inside. Always keep the key in the same place in case you need it in an emergency.
Does the type of lock make a difference?
Most break ins happen when there are people at home. Many locks on doors can be snapped from the outside, allowing an intruder to gain access through the door in a matter of seconds. According to Brisant Secure, 89% of burglaries are done via lock snapping.
Ultion cylinder locks have a suite of security features that work to secure your home. The design of the lock means it cannot be snapped like others. If it detects a break in, a hidden lock is activated.
There is even an Ultion Smart Lock, which allows you to lock and unlock your property using a secure app on your phone.
Burglar-proof locks
To ensure your lock can withstand a break in attempt, make sure it's either SS312 diamond approved or a TS007 3 Star euro cylinder lock. These should have anti-snap, anti-drill, and anti-bump features. Remember, not all locks are created equal. The Ultion lock is yet to fail a safety test.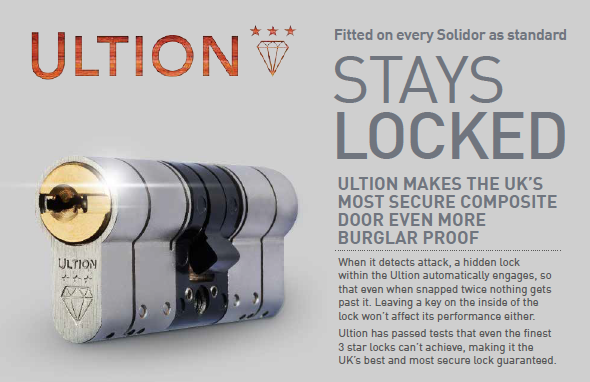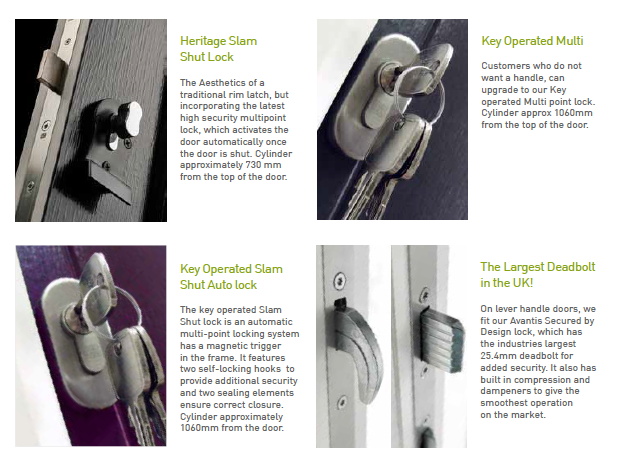 Door security checklist
What you can do to make your doors more secure:
Lift the handle and lock your door with the key when you're inside
Turn the handle of Ultion locks from the inside to add extra security.
Do not leave your keys in the lock inside.
Put your keys somewhere safe (not in view or where they can be grabbed easily).
Make sure you have a euro cylinder lock which is diamond or 3-star approved.
Have the phone number of a local MLA approved locksmith saved to your mobile phone.
If you'd like to know more
At E W Grace, all our composite and uPVC doors are supplied with the highest quality MACO locks. The direct control of the locking system provides quiet latch closing, combined with solid steel striker plates to ensure complete peace of mind for maximum burglary protection.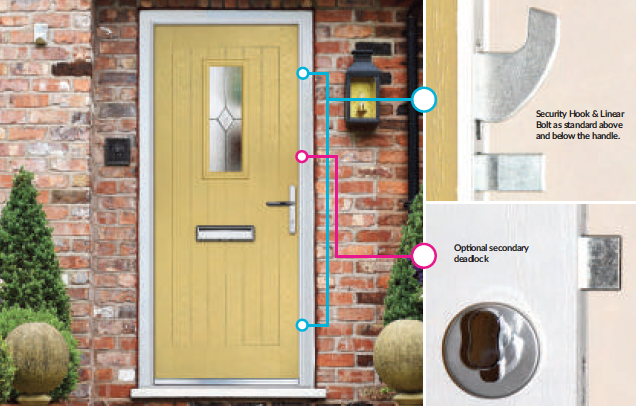 We also supply Ultion cylinders as standard to reinforce your home security. Come and visit us at our showroom or give us a call on: 020 8505 5656 to find out more.